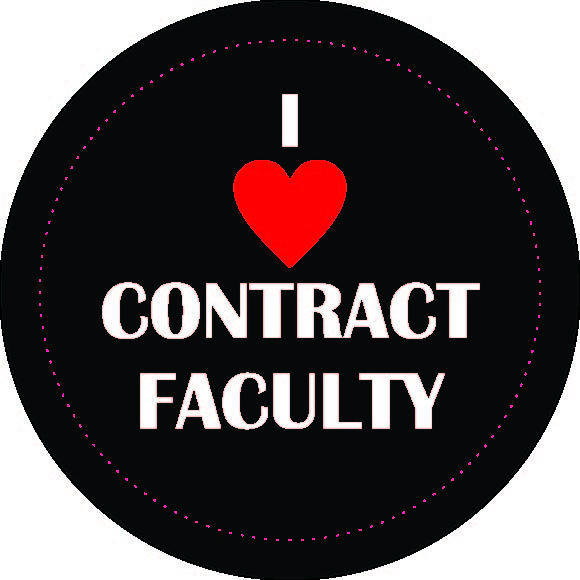 Faculty are the heart of Laurier – all faculty.         
Wear Your Support for Contract Faculty!
Send us an email with your name and department at [email protected] to have a button sent to you right away. Interested in distributing them to colleagues and/or students? Let us know how many you need (and thank you)!
Buttons will also be available at the following information tables:
Oct 18th Waterloo: Concourse 9:00-11:00
Oct 19th Waterloo: Concourse/Science Atrium 11:30-1:30
Oct 25th Waterloo: Concourse 8:00-4:00
Oct 26th Brantford: RCW Lobby 8:00-4:00
Larissa Brocklebank
Ext.3721